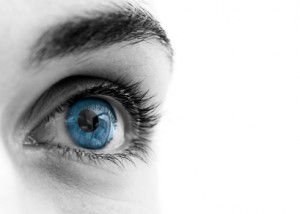 When it comes to the change of the calendar year,  I'm not a resolution maker so much as an intention setter. As I learned in comedy improv, setting your character's intention before walking into a scene allows you to respond in a consistent way to whatever is thrown at it. The result is a consistent character that communicates point of view clearly in a scene that is being made up moment to moment. Much like life. So it goes with communication both at home and at work.
Have you ever sat next to someone in a meeting who is *trying* to sound smart? Or met someone at a networking meeting who is *trying* to get business from you? Or sat through a presentation where someone is *trying* to impress you?
Consciously or unconsciously these well-meaning folks are all *trying* to control you. Being on the end of controlling behaviour is never fun and having dished out some controlling behaviour myself (ahem) it doesn't really feel good on the delivery end either:  My communication can read as rigid/preachy/2-dimensional and I certainly don't enjoy the flexibility that comes with being authentic or present-focused.
So I'm a big fan of setting a conscious intention before I open my mouth. This is especially necessary for me when I'm in a meeting where the stakes are high or when I'm giving a new workshop or running a pilot program for a new client. Rather than defaulting to an intention to impress, be funny, or win the business I set other intentions: perhaps to connect, be curious, be open,to collaborate, to help, to be of service…these are some of my favourites.
May 2014 be a year of conscious communication for us all!